Resist Temptation With These Healthy And Portable Snacks
Here's an easy question: when are you most vulnerable to making unhealthy food choices? A. When you have healthy and portable snacks close at hand? Or B. When you're "hangry," and you'll eat anything just to keep the beast at bay? Ding. Ding. If you picked B, your absolutely correct.
It's easy to eat healthily when nourishing foods are at your fingertips. However, when your only options are from a vending machine or convenience store, things get dicey.
I have good news. With just a little bit of planning and prep time, you can create your own healthy and portable snacks. Here are only a few of our favorite treats that are kid-tested and approved, simple to prepare and easy to take with you just about anywhere.
Instead of grabbing highly processed "foods," reach for these whole-food based snacks instead. You'll never be a victim of the hangry beast again.

Download Now!
Healthy And Portable Snacks
Have you heard the adage, "eat your colors?" These bars are as delectable as they are colorful, and they are super easy to make. The vibrant colors of the anti-inflammatory pistachios and antioxidant-rich cranberries, make them an attention grabber.
Merely melt together coconut oil, coconut butter, raw cacao powder, maple syrup, and a pinch of salt. Then stir in puffed quinoa cereal, cranberries, and pistachios. Then just pour the mixture into a pan and chill. Voila! A delicious, healthy and portable snack!

Photo: Whole Hearted Eats
I know! Who knew a healthy version of cookie dough was even possible? These are hands-down one of the favorite snacks in our house. They satisfy your sweet tooth with the coconut flakes and chocolate chips (we use dark chocolate chips), while the nut butter gives you staying power.
Whip up a batch of these on Sunday and then you have a healthy and portable snack ready to go whenever you want one.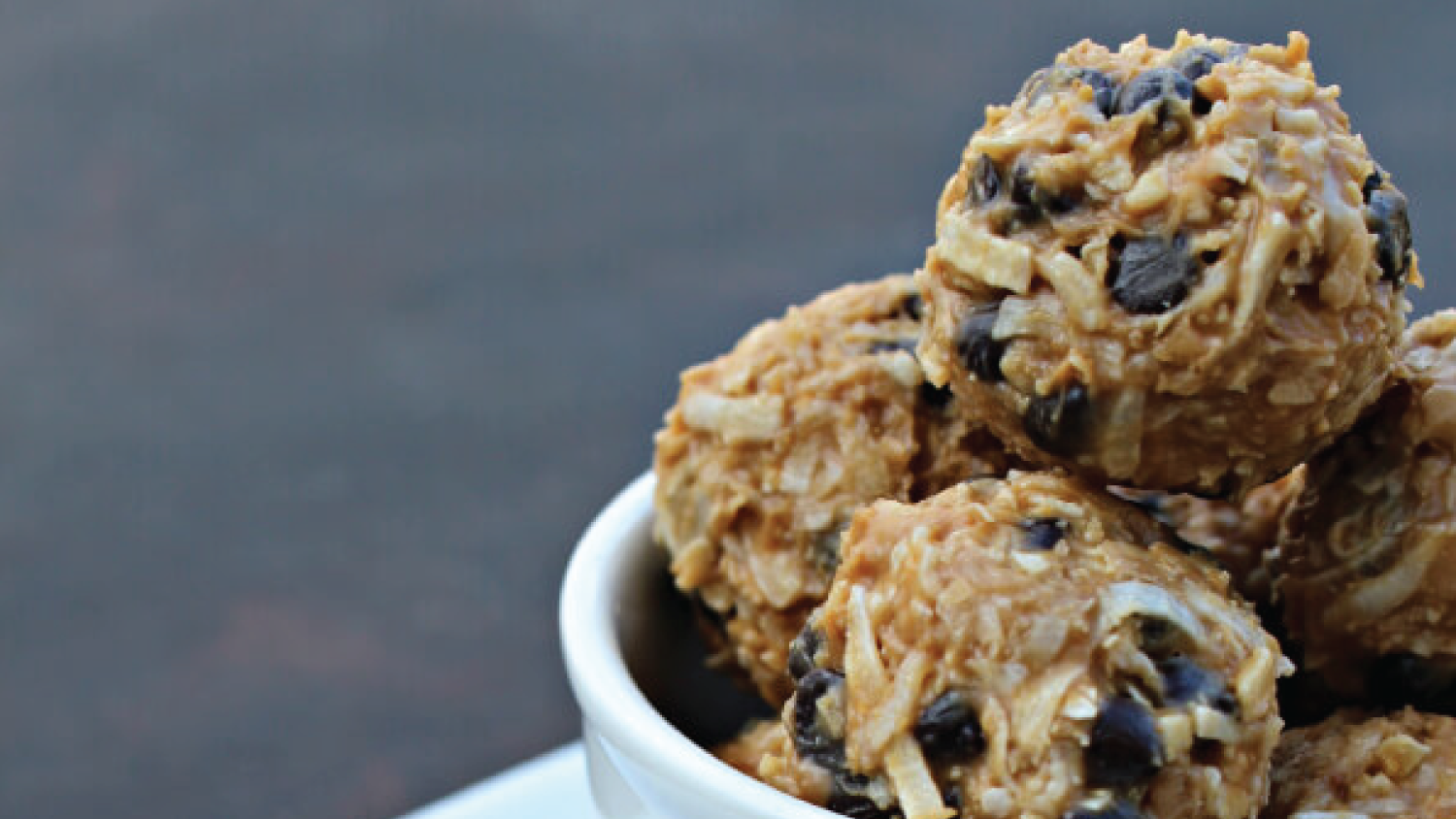 Photo: Primally Inspired
From sweet to savory. These spicy crunchy chickpeas are an excellent healthy and portable snack! Just toss them with a bit of avocado or olive oil and your favorite spices. Then just roast them in the oven until crunchy. They'll stay nice and crispy for a few days stored in a glass container or storage bag at room temperature.

Want a satisfying, crunchy snack? Try these apple chips! They're easy to make and don't have any added sugar or preservatives. They are made with just two ingredients and baked in the oven for a few hours at a low temperature to produce thin, crispy chips. Your kids will love them too!

5. Hummus and Veggies
This is a classic recipe and one of my personal favorites. It's quick and easy to make and goes with all kinds of stuff. My kids enjoy it with raw carrots, tomatoes, sliced cucumber, broccoli, jicama, snap peas, you name it. It's also great with sprouted grain bread.


Download Now!
Healthy And Portable Snacks
Here's a brownie you won't feel guilty about eating. Cacao powder gives these brownies the chocolatey taste you expect, while Medjool dates hold your "batter" together. You'll love snacking on these when you have a craving for something sweet.

Photo: Dr. Axe
These fudgy paleo chocolate banana muffins are super rich and decadent! They're also naturally sweetened with honey and are grain-free, gluten-free and dairy-free. Make an extra batch and freeze them for busy weeks.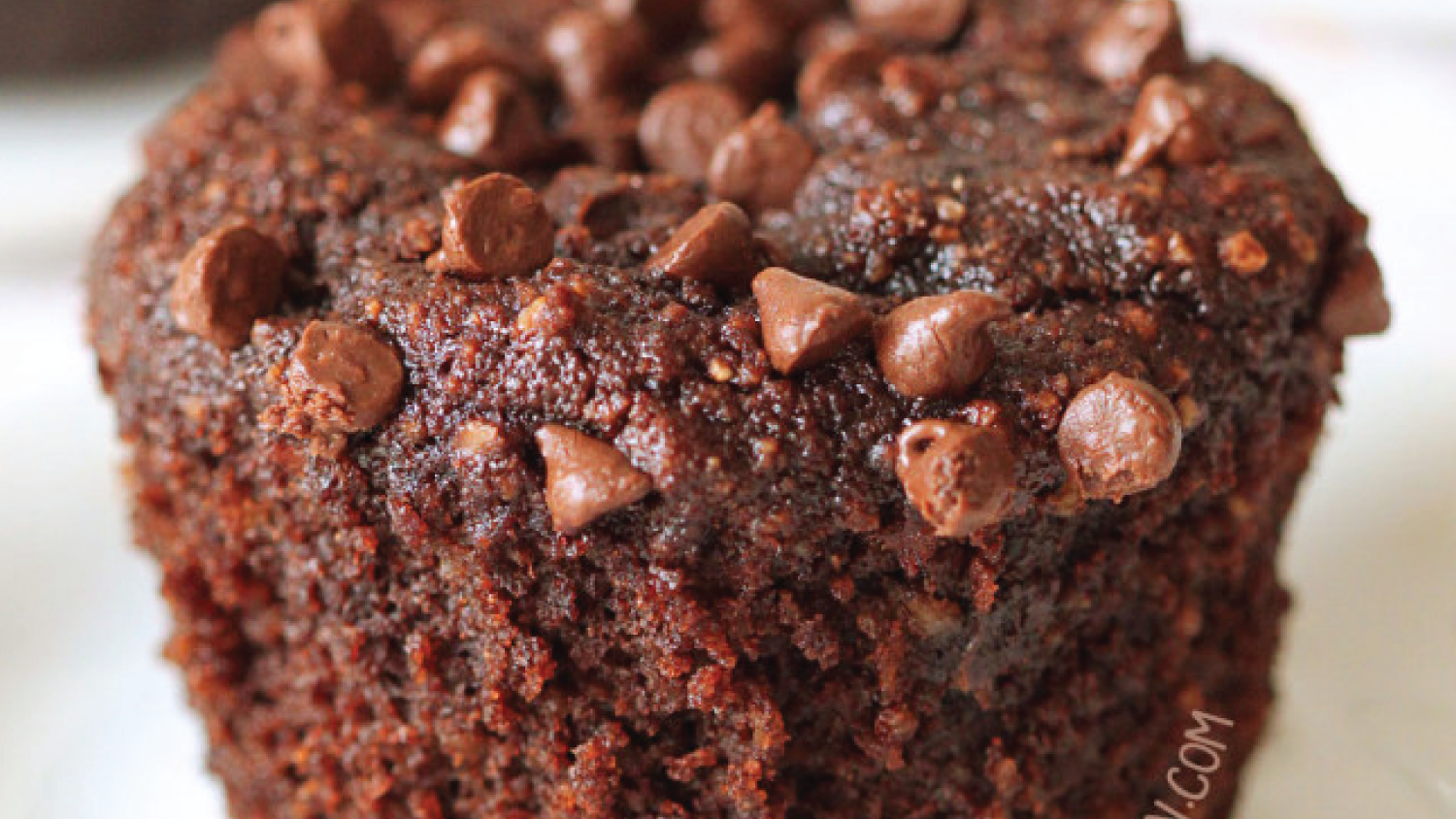 Photo: Texanerin
When the sweets jones kicks-in, pop one of these truffles for a sweet satisfaction that will curb your appetite, too! I have to admit, when I tried my first hemp protein truffle, I was a little hesitant, but I'm glad I did. They are tasty and deliver approximately 2 grams of complete protein (from the hemp protein powder) and 3 grams of dietary fiber per truffle.

Photo: Bob's Red Mill
These bites have a unique flavor, unlike anything I've ever had in an energy ball or bite. In fact, they're the perfect mix of raw chocolate, slight sweetness from the berries, rich caramel sweetness from the dates, and I love how the coconut gives them a light flavor and such a lovely texture.
Even better, did you know goji berries contain all the essential amino acids meaning they're the only berry that's a complete source of protein? Goji berries, coconut, and raw cacao are also all great for your immune system since they're so rich in minerals.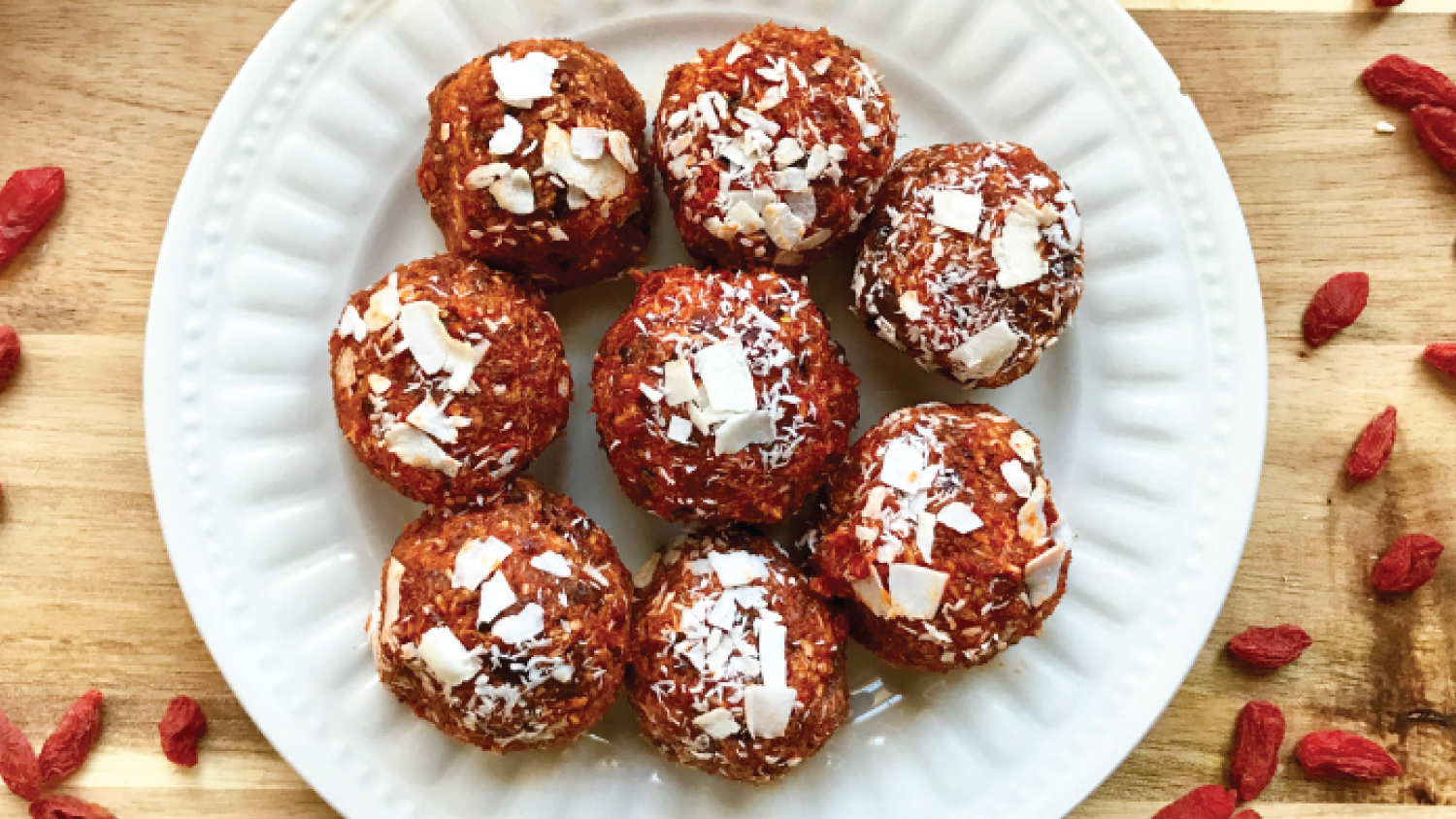 Photo: The Soulful Spoon
These easy No-Bake Oatmeal Protein Bars solve the persistent challenge of finding a healthy and portable snack. Thanks to ingredients like Chocolate Shakeology (you can substitute chocolate protein if needed), egg white powder, and wheat germ, these Oatmeal Protein Bars have 12 grams of protein per bar. Not bad for a midday snack! In just ten minutes, you can quickly assemble the ingredients, refrigerate the bars, and then set and forget them until they're ready to be enjoyed!

11. Nuts
Nuts are one of the most natural healthy and portable snack options. They provide an easy way to get a delicious dose of protein and healthy fats in a convenient and shelf-stable package. Try a handful of mixed nuts for variety, or for added sweetness throw in some dried fruit.

12. Hard-Boiled Eggs
It's the "incredible, edible, egg" as the commercial used to say. Eggs are one of nature's perfect health foods, consisting of almost every nutrient that your body needs. They are exceptionally high in B vitamins and trace minerals.
In addition to being nutritious, they are also versatile. Hard-boiled eggs make a great healthy and portable snack.
One hard-boiled egg consists of six grams of protein along with healthy fats, which will keep you full and satisfied until your next meal. Their fullness-promoting properties may also reduce the number of calories you consume later in the day.


Start Now!
Note: I recommend using natural sweeteners like raw honey, real maple syrup, or organic coconut sugar to make these recipes more nutrient dense. I also substitute conventional cow's milk with coconut milk, almond milk, or cashew milk. Replace ordinary table salt with Himalayan salt or sea salt. Replace canola oil and vegetable oil with coconut oil, olive oil, or ghee. When cooking at high temperatures, replaces olive oil with avocado oil or coconut oil.
Comments
comments